In 1959, silk merchant Sir Nicholas Sekers bought the interior of a tiny Whitehaven music hall, shipped it to his barn, and invited celebrated stage and film designer Oliver Messel to transform it into a theatre. Thus, the 'rose-red, silk-lined jewel box' has surprised and delighted generations of visitors to Rosehill.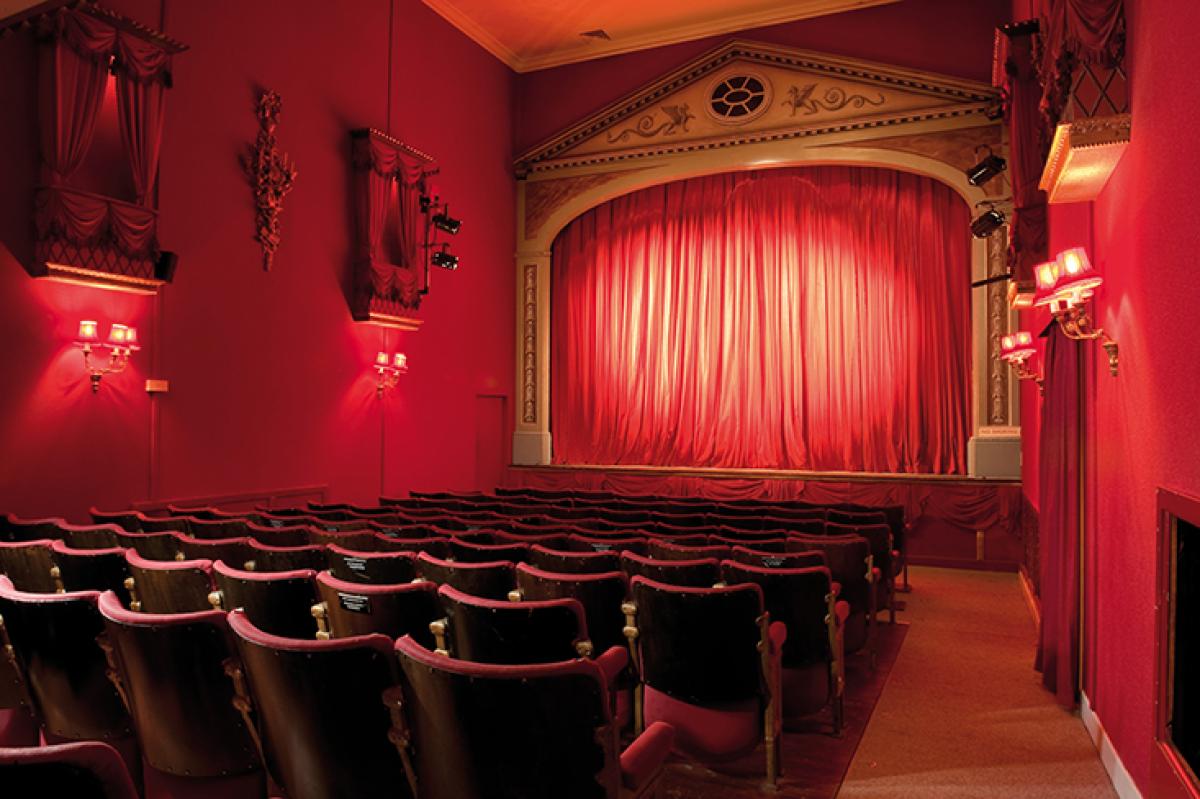 Soon, the next generation of performers was making their creative home at Rosehill, including a young David Bowie!
Rosehill underwent a redevelopment in 2017, upgrading facilities to make the venue more accessible and re-lining the Grade II listed theatre in its trademark rose-red silk fabric.
In 2019, Rosehill Picture House was opened after the installation of new cinema equipment into the existing auditorium, enabling the theatre to show the latest blockbuster movies and live screenings of large-scale productions from national and international theatres.
Let's Create a new Rosehill.
In 2020, we received funding from the Garfield Weston Foundation, which enabled us to appoint an experienced specialist in creative community engagement to lead a year-long period of Creative R&D, encompassing engagement with underserved communities local to Rosehill, building relationships with partners and strengthening our stable of artists and other freelancers.
Using learning from a Creative R&D process, we have refocussed our Vision, Mission, and Values. A wide-ranging Organisational Review gave us the tools to focus and upgrade management and governance and recruit new trustees to complete the skills mix needed to achieve our goals.
Creative and Community Strategy 2023-2026
Building on these foundations, we have set about dramatically expanding our work for and with communities. Our work will evolve in response to continuous shared learning and become increasingly community-led. The main elements will be as follows: -
The KIND programme - an extensive new programme of socially engaged activity, co-created with our communities and partners.

Cultural families - a new and wide-ranging programme created with and for local children and families.

Place-based development - developing our partnerships, building capacity, and providing skills development for local artists, practitioners, and young people.

Venue programme - maintaining Rosehill's role as a cultural hub for West Cumbria via a diverse and high-quality year-round programme, both on- and off-site, which represents and resonates with our community.